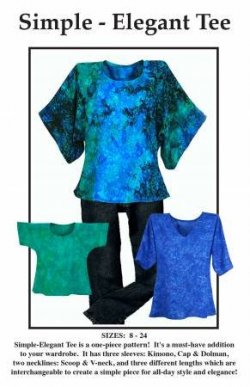 Join Brenda and your sewing friends at the table to stitch your
Elegant Tee
from our selection of fabulous Sew Batik rayons.
The Tee goes together quickly. You will be wearing it when you leave the shop!
The pattern includes a wide range of sizes, It offers 3 sleeve variations and 3 tee lengths. We'll help you make the minor pattern adjustments to get the perfect fit.
Register now!